Sign of the Week – Wind
It's Tuesday… here's your sign of the week!
This Week's Featured Sign: Wind

Watch the Video (Click the Image Below to Play) Free QuickTime Player required

Download the Flashcard (click on the image. Print in color or black-and-white and adjust the print size according to your needs.)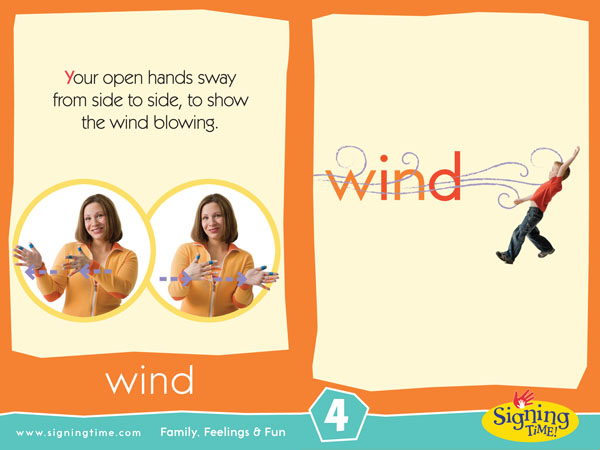 This week's sign comes from:
Signing Time Volume 4 – Family, Feelings & Fun
Alex, Leah, their frog Hopkins, and host Rachel Coleman teach ASL signs for family members, feelings, and things outside.