Top 5 Easter Basket Picks

This award-winning set makes potty training fun and easy. For children of any age.

Includes 4 Books, 4 DVDs, 4 CDs, 4 Flash Card Sets, Baby Hopkins – plus bonus lullaby CD.
Sign and read together with board books starring Baby Alex, Baby Leah and Baby Hopkins!
This cuddly Baby Hopkins comes with removable undies. He's the perfect potty training pal.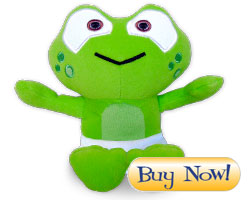 Help your child learn letters, sounds, words, and stories with DVDs, posters and parent guide.