Twelve Signs of Christmas! Day 6
What's the ASL sign for Light?
Watch the Video
Click image below to play. Free QuickTime Player required.
Transcription: Light, flick your finger near your chin. Light! For Christmas Tree Lights you sign light and then show the strands of tiny lights, Light!
Download the Flash Card
Click the image below and then save the PDF to your computer.
Use your printer settings to modify the color and size of your printed flash card.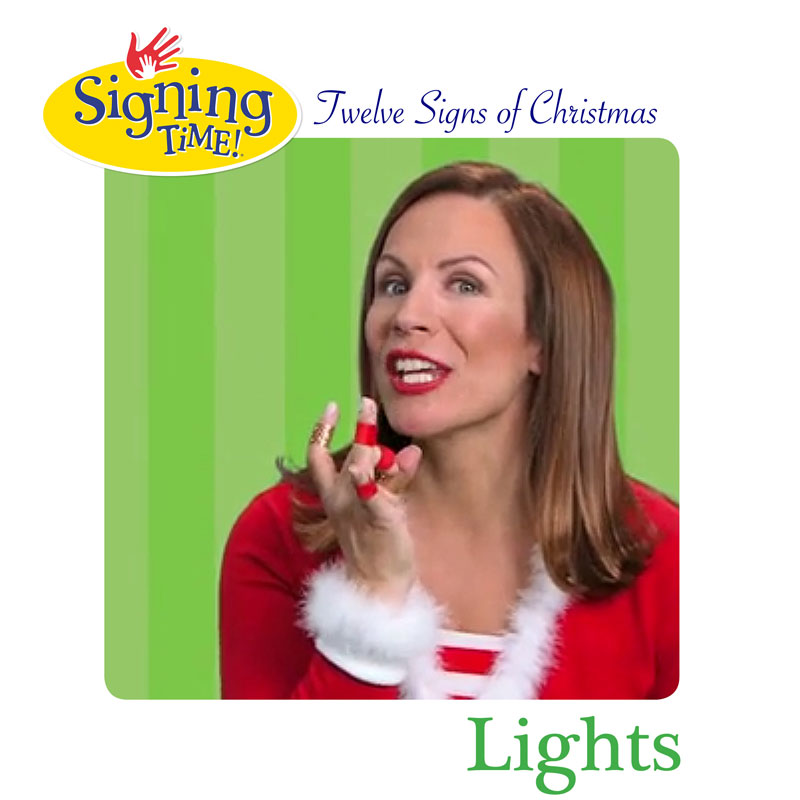 Enjoy one of the songs from Signing Time Christmas Collection – Christmas Eve. Listen Now (Link opens in new window)