The Best Summer of My Life
by Leah Coleman
When school got out I felt like screaming! I had not felt like this in a long time, not since last summer. The older kids on my bus broke into a chorus of "Happy Birthday" like they did on every half day. ANNOYING. When I finally got off the bus I ran home, but I don't remember what I did after that.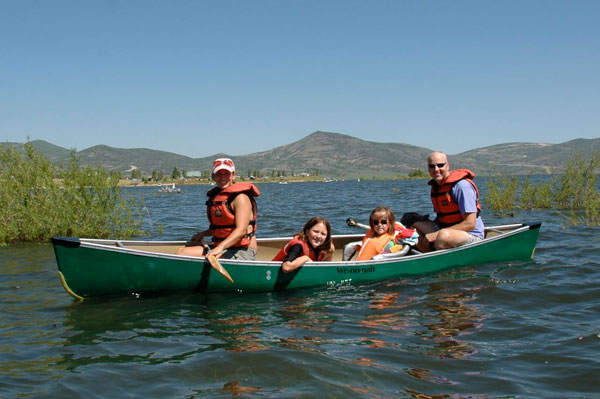 Let's just fast forward to Cancun, Mexico! Everybody was packing for Cancun, a bunch of my cousins, my Grandma Linda, and Grandpa. Eighteen of us were going for a week! On the plane, Maddie (my cousin) and I were listening to my I-pod and signing along and I mean it, not singing, but we were signing along. It was so funny because we would sometimes mess up and break into a chorus of giggles. When we finally arrived it was hot and humid, we caught a bus to the hotel, on the way Alex and I were playing hand games. When we got to the hotel, we all checked in. Alex and I were chasing each other around the lobby until my mom stopped us. Can't we kids have some fun?

We all swam every day. I got a bad sunburn. Alex and I played ping-pong, pool ball tag, and had a lot of fun. My dad, my cousins, uncles and aunts and I went to a fun place called Xcaret. It was so fun!!!! We went swimming with dolphins, swam in an underground cave, my 5 year-old cousin Owen thought sharks were coming to get him so he screamed for the first part. We went to a butterfly cove and there were so many butterflies there. I went on a 60 foot long rope bridge, but this bridge was not an ordinary bridge there were only 2 ropes and 2 small logs. The logs were holding the ropes, one above the other. The bottom one was for your feet and the top one for your hands, and you climb along on it and scoot your way to the other side, but be aware cuz' the water under you has alligators in it! Just kidding!! I tried it, but the first side was tricky and I fell in the water. I tried again on the other side and made it! My armpits were so tired and sore. The rest of the week was fun too.
Finally bye-bye Cancun, Mexico and hello Utah, U.S. When we got home, we realized a few of us might have gotten parasites. I was miserable. My mom and I went to the chiropractor, ate healthy food, yogurt, and medicine then we got better!
My family went to Park City, Utah for Lucy's Fetal Surgery for Spina Bifida Reunion. Lucy had a special surgery when she was a tiny baby, still inside my mom! Each year we get together with other families who had the same surgery. While we were in Park City, my mom and I started talking about getting a bunny for a pet and once we got home we did! But we got two!! Lucy owns Snowball, 11 month old, lop eared bunny and I own Wyatt, a 9 week old, baby lionhead bunny!!! For years I have asked for a pet and my mom says, "You can have any pet you want when you are 18 and move out!" I am glad I didn't have to wait that long!
Then my family and I went to Flaming Gorge for 3 days and 2 nights. My deaf friend Skye and her family came too and brought a boat and tubes!! On the 2nd day Skye's dad took us tubing and Skye and I both wanted the same side so when the time came and her dad untied the tube I jumped in a bit too early and fell off the tube into the water, but luckily I still got that side! Skye's dad drove like crazy and flipped us over after a crazy ride!!! I was screaming like a girly girl!! But it was a blast!
What a summer! And it's not even over yet!
Summer is my Favorite Time of the Year
by Alex Brown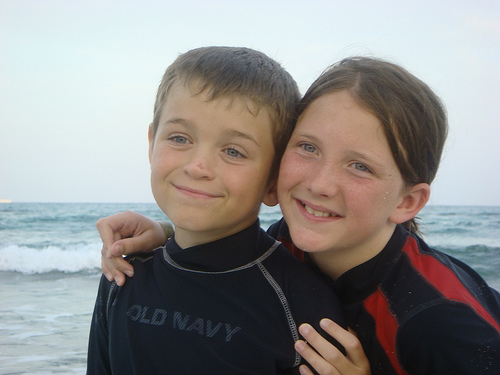 Summer is my favorite time of the year. This summer I have been at the Cliff Lodge at Snowbird- a resort up in the mountains, Disneyland, and Cancun Mexico. I have been reading some of my favorite book series like Septimus Heap Book four and The Great Brain Book four. I need to catch up on The Hardy Boys, Diary of a Wimpy Kid, and I can't wait until the next Magic Tree House Book comes out. I have played a lot of video games lately. I'm in the middle of Mario Kart Wii.
I have piano and guitar lessons and need to practice everyday. My brother Zak and I have a Chinese class once a week. I also have swimming lessons and chores to do. I love to swim and play with friends and cousins. I hope you are having a great summer too.