Materials
White construction paper
Finger paint – various colors
Directions
Step 1:  Paint your fingers green. Make grass by pressing your fingers across the bottom of the paper. You may need to repaint your fingers several times to complete this step.

Step 2:  Use your finger to paint stems and leaves with green paint.
Step 3:  Paint your thumbs and press them to the paper to make flower petals.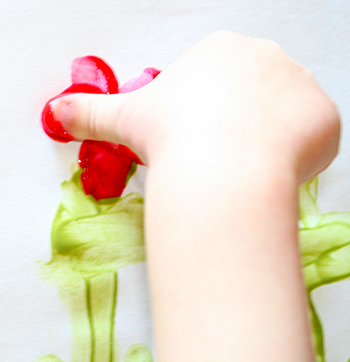 Step 4:  Paint your whole hand to make a tulip.
Step 5:  Wash up!