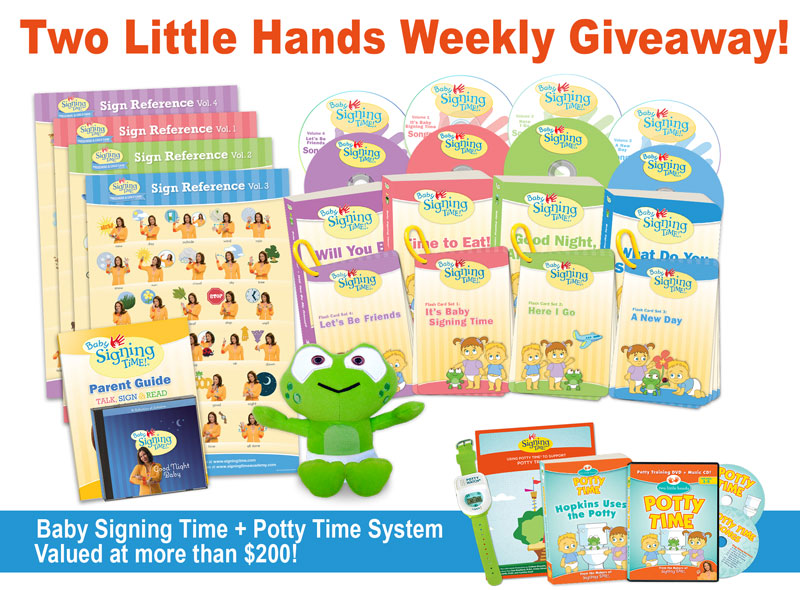 Every week in April, we're giving away a Baby Signing Time Early Communication System!
Teaches baby's first 100 words
Songs and videos for easy learning
Books, posters and flashcards, too!
Also includes Potty Time system
A new contest starts each week!
Lots of ways to enter
Enter each week
Valid in the US and CANADA only

Winner from Week 1:
Entry #3263 Amanda S.