Arianna's Signing Story
Dear Signing Time Team,
I wanted to take a moment to thank you and share the success we have had from using your DVD series.
Growing up I was always fascinated by sign language and bought my first ASL dictionary when I was seven years old.  I demanded my mom help me learn this "secret hand language."  I had never met a deaf person before and wouldn't meet one or see sign language in action until college.  We learned a few signs that stuck, but I lost a lot of what I learned from lack of practice.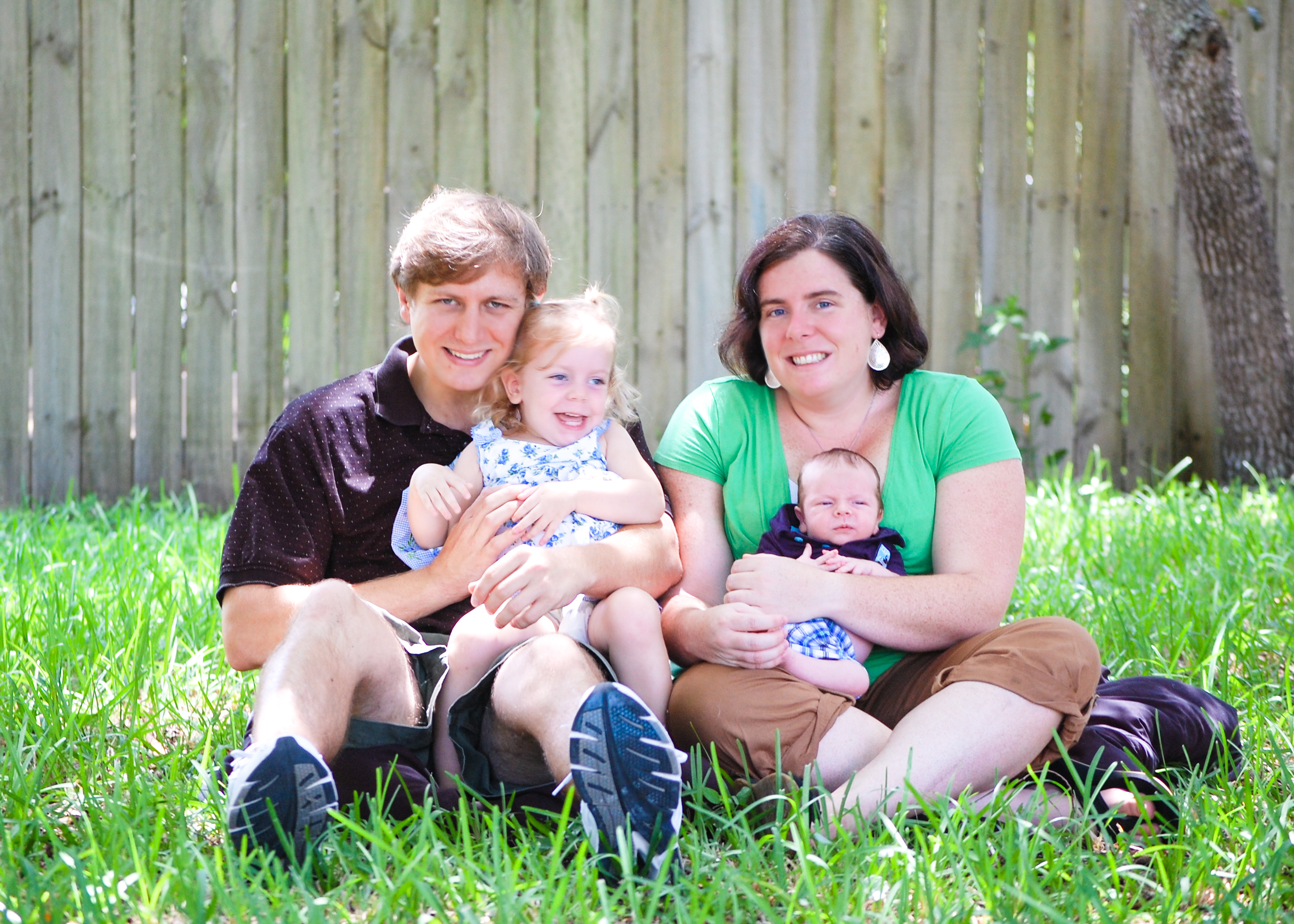 When I moved to Jacksonville, Florida for college I was introduced to my first taste of deaf culture.  I even had the chance to play soccer with a deaf goalie who revived my love affair with sign language and gave me my sign name.  It didn't hurt that he was incredibly handsome!!  🙂  After taking two courses in American Sign Language I was hooked, but, again, lost most of my knowledge when I moved to Orlando after college.
My on again off again love affair with my "secret hand language" came full circle when I got married and moved to Saint Augustine.  Living near the Florida School for the Deaf and Blind made it easy to remember signs and encouraged me to start practicing again.  However, even in my new city I found it challenging to keep knowledge long term.  Also educating myself from books and YouTube videos weren't as fun as watching your DVDs, as I would later learn.
Then my baby girl was born.  I knew from all the exposure I had from sign language in the past the benefits of using sign language with her while she was young.  I bought baby sign books and looked for as many resources as I could to help my new baby communicate with me.  Though most of my family encouraged basic signs, they were skeptical of my enthusiasm and how far I wanted to take our signing.  Mostly they were fearful of babysitting a baby who was speaking a language they didn't know.  Funny, that must be how most infants and toddlers feel about hanging out with us!
Around 10 months old our baby started to sign a few signs back to us.  Milk, water, more, and all done were pretty regular signs for her and we felt really successful in our attempts to help her.  Then we found your DVD's around her 1st birthday and they made her signing expand by leaps and bounds.  We noticed that
Baby Signing Time
would teach her a new sign that she would start using and then a few days later she would say the word.  Words and signs we weren't even trying to teach her she would start using.  It was amazing.  It was also extremely helpful to see how other babies would sign the signs "wrong" so we could better understand Arianna when she tried to sign her new signs to us.
She is now 26 months old and signing is a normal part of our lives.  When she is shy she doesn't quit communicating she simply signs what she wants.  Family members who were intimidated by her signing have now embraced it and enjoy learning signs with her.  Our biggest success came while we were at Chik-Fil-A.  My daughter was chewing on a french fry when she noticed another child had ice cream.  She signed to me "Ice Cream."  I shook my head and signed, "No, you eat more chicken."  She sighed heavily, dropped her french fry and popped a nugget in her mouth.  It was our first conversation!  I was elated!!
In our community I don't have to fear that all of our hard work won't last because of lack of practice.  Learning a lot of toddler signs has even allowed me to communicate better with the deaf mothers we meet at play grounds.  Nothing too major, but I was able to alert a mother that her daughter was crying on the slide by signing to her from across the park.  All signs I relearned from watching your
signing DVDs
with my daughter.  She is encouraging me to learn the signs for your songs.  We are working on the A is for Alex and Alligator song to go with the Signing Time Theme Song I know.  When she is tired of being in her shopping cart or being at a restaurant I can sign those songs and buy myself another 15 minutes.  Hopefully with your app I've downloaded I can learn more songs quickly.We are excited to continue going through the DVD series as she advances.  We are expecting our second baby any day now and I can't wait to start the process of signing with our new little one.  I think it will help our babies bond as siblings.
OH!  And let me end this long, ranting email with this encouragement.  On rainy days or when I'm dealing with pregnancy sickness we'll watch DVDs.  Elmo (the toddler version of crack) is repeatedly out ranked by Signing Time.  I'd say about 2 out of 3 times Arianna will ask for Signing Time over Elmo.  Which makes me very happy!!
Thank you so much for helping me teach my daughter my "secret hand language" and giving us the best, most entertaining way of learning a second language together!!
-Arianna