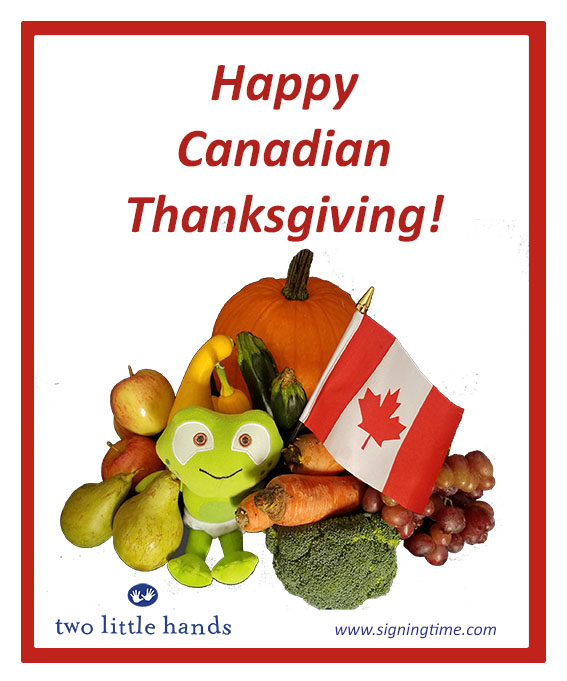 Hopkins had so much fun with #WhereIsHopkins that he wanted to go on more adventures. He is exploring the different holidays and traditions around the world with #HopkinsHolidays.
Today is Thanksgiving in Canada which is the festivals of thanks and celebration of harvest. It is celebrated by families in Canada with a feast, parades, and football. See what Hopkins has learned about Canadian Thanksgiving as he celebrated with a few families today. Download his Canadian Thanksgiving Factsheet now.
You can join in the fun by inviting Hopkins to join you to celebrate one of your Holidays. Simply have your Plush Hopkins with you as you celebrate your Holiday, take pictures, and tell us about your holiday by filling out the information here. We will take your information and pictures and create a Factsheet to share with other Signing Time families. If you don't have a Plush Hopkins you can purchase one by clicking here for $9.99.
Your local Signing Time Academy Instructors worldwide will be hosting classes and #HopkinsHolidays events for you to attend, so find an Instructor near you.
We can't wait for you to share your holiday traditions with Hopkins and our Signing Time Families. Thank you for Signing with us!