Are you ready to take your signing to the next level? With Baby Signing Time and Signing Time you learn more than 1,000 signs. Now with Signing Time Sentences, you'll learn how to put those signs together to start having conversations in American Sign Language (ASL).
In this episode, you'll learn how to:
introduce yourself to others
ask questions, express preferences
use classifiers to represent objects
get and use name signs
use finger spelling
use numbers 1-20
and more!
Preview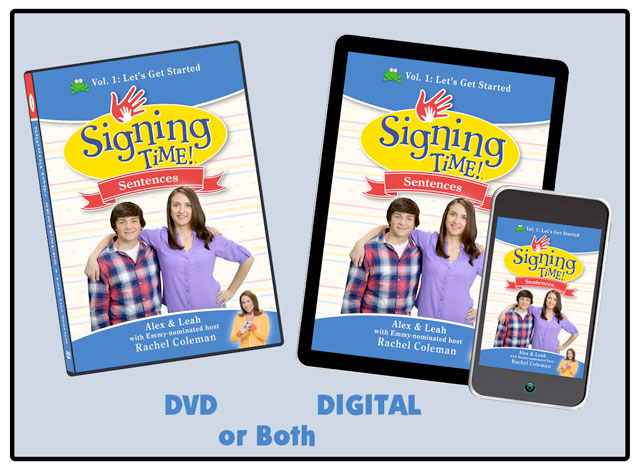 Use coupon code: sentences and receive Free US Shipping!
See Details – Ends Monday 12/7