It's Tuesday… here's your sign of the week!
This Week's Featured Sign: Potty

Watch the Video (Click the Image Below to Play) Free QuickTime Player required

[powerpress url="http://c1900242.r42.cf0.rackcdn.com/potty.mp4″ image="http://c0445781.cdn.cloudfiles.rackspacecloud.com/signoftheweek/signoftheweeklogo.jpg"]
Download the Flashcard (click on the image. The file contains a few color and black-and-white options. Print according to your needs.)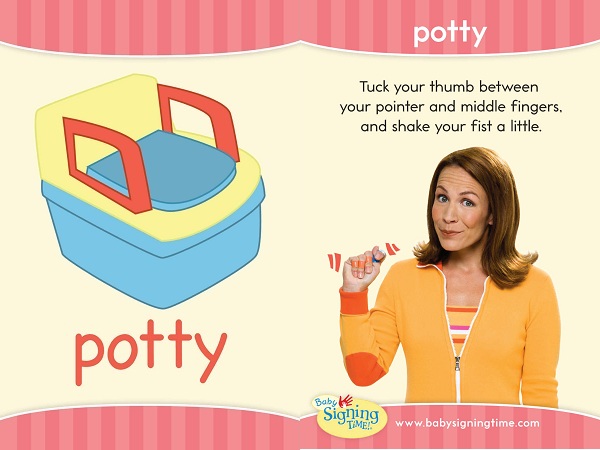 This week's sign comes from Potty Time
Sing, sign and dance your way through potty training with Emmy-nominated host Rachel Coleman. This playful and positive approach supports any potty training method you choose.
Baby Signing Time Vol. 1 – It's Baby Signing Time
Baby's first step into signing! The Baby Signing Time Series combines clever songs, animation, and real signing babies – all age two and under – to make signing easy and fun. This is the first DVD in the Baby Signing Time series.