Make a summer scrapbook with your child this summer!
Download page templates and directions now
Want more pages?
Download these Signing Time sign checklists & more on our Resource Page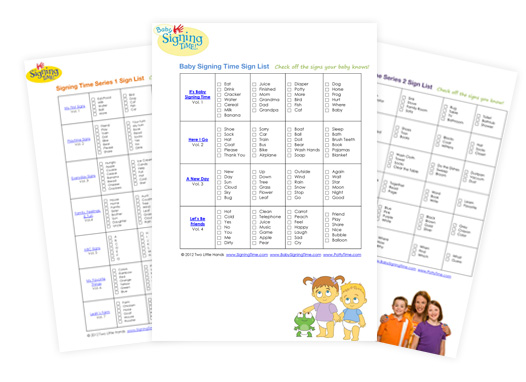 Summer Time = Learning Time
Did you know you can get every video from Signing Time, Baby Signing Time, TreeSchoolers Science, and more with our digital subscription? Visit MySigningTime.com for details. Make this summer a learning time for your family and have a blast doing it!
Ready to try it out? You will get the first 14-days for FREE! ($9.99 per month after the trial).
"Access to so much content! I'm really impressed with how much content is available through the app. It's easy to use and my daughter really lights up every time she sees Rachel. the videos provide excellent guidance to help parents and children learn sign language. It's fun and easy to use. What more could you want? We're all really excited to go through all of the content – and there is a lot to go through!" ~Sarah A.